Caring For Your Stone
Wipe and Go Convenience
Leave Chemicals in The Closet
Maintenance free and requires no sealing or polishing. Simply wipe the surface with a soft cloth and warm water, with mild soap if desired. 
Never use bleach and abrasive powders or scrubs like Comet, Soft Scrub, or S.O.S pads.  Abrasive pads such as steel wool might also scratch the surface. Products such as these can cause the surface to appear dull or inconsistent
Corrosive chemicals can be damage any surface. Do not expose the stone to strong alkalines, acids, free radicals, oxidizers, or other similar chemicals or cleaners.
We're At Your Services
If you have any questons, call (780) 436-0888.
Keep Your Stone Lasting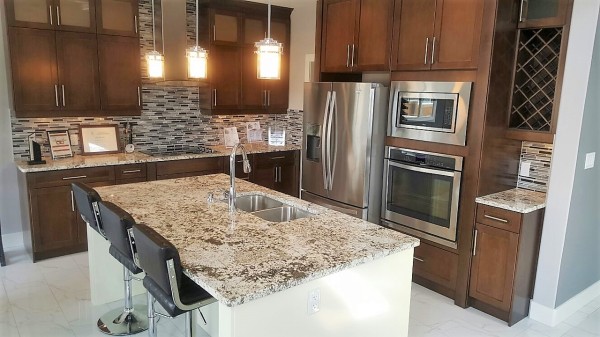 Do not cut on countertop, always use a cutting board.  Cutting on stone will not only dull knives it will scratch the granite. 
All stones are sealed with a protective sealent.  With Granite it is a good idea to reseal your countertop once a year, eapecially with light coloured granite. 
Too Hot To Handle
All natural stone surfaces, can be damaged by sudden and excessive heat. Always be sure to put closed-weave hot pads or solid trivets uder hot pot, pans, griddles, electrice frying pans, slow cokkers, and roaster ovens before placing them on the surface,